www.bertinettobartolomeodavide.it

GRAFICA DIGITALE:
Tutti i lavori inseriti in questa pagina web sono realizzati con un computer Amiga con i seguenti requisiti hardware:
WHO ARE YOU THINKING OF... - 29-08-2023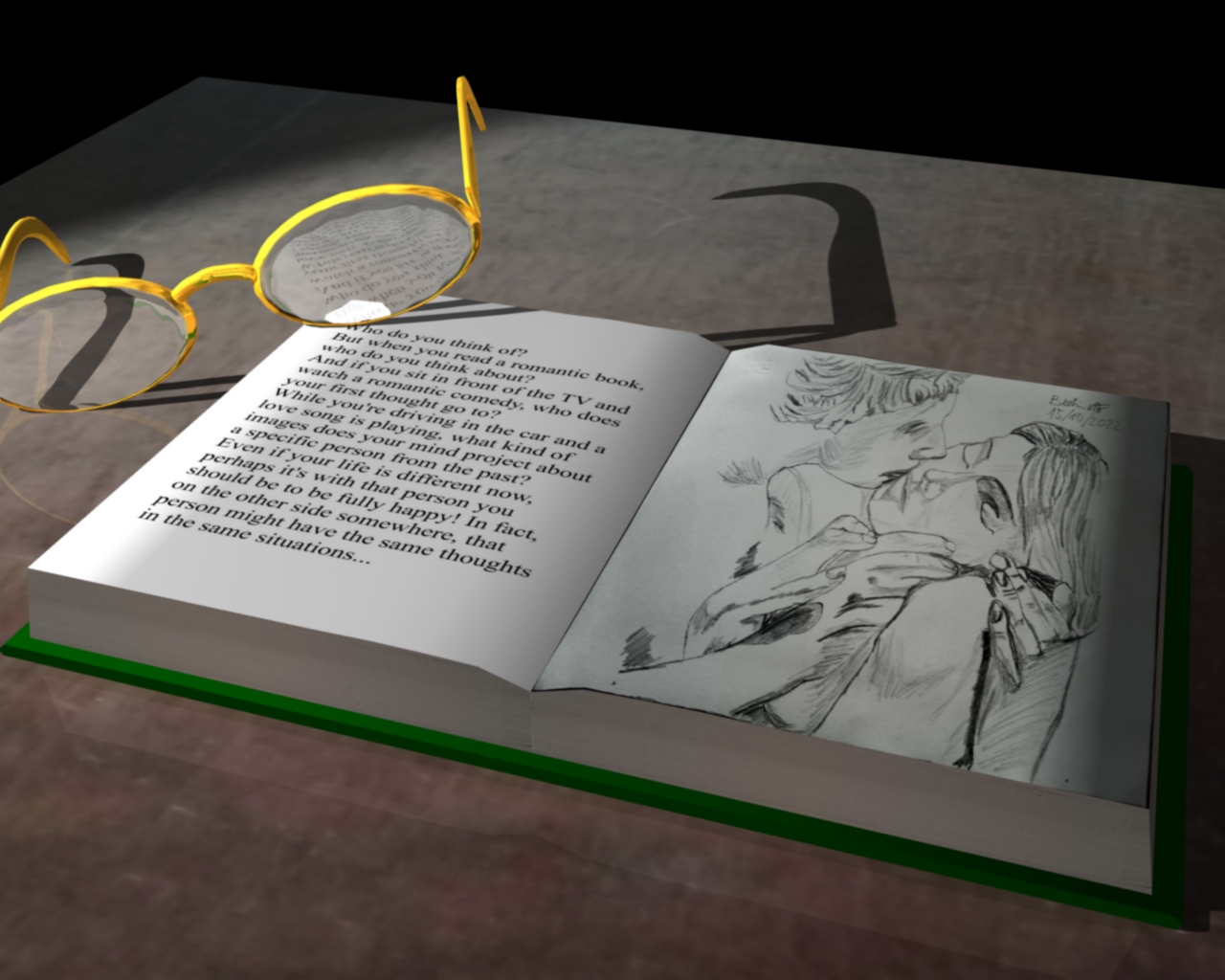 Created on a Commodore Amiga 1200 with a Terrible Fire 1260 (68LC060 at 75MHz and Virtual FPU), maximum antialiasing in Lightwave 3D. I had previously created the glasses for an old image, 'Scrivania dello scrittore,' so I resurrected the old table from the 'Sogni nel cassetto' image. The book, on the other hand, was specially modeled for this new image. I wrote the text page based on some reflections that emerge from time to time. The pencil drawing 'Bacio' was created some time ago. The addition of some contrast to the pencil sketch was done with ArtEffect 4.0 on Amiga. The rendering time on this classic platform was over 2 hours and 36 minutes.

CONTEXT:
But when you read a book, watch a film, or listen to a song... then in life, you can come to think of a very turbulent distant past...!

IFF image calculated directly on the Commodore Amiga: DOWNLOAD

Some shots of the Amiga computer at work
OTHER IMAGES CREATED WITH LIGHTWAVE